behind the scenes at Purple Jam Creative
Purple Jam Creative is a London consultancy focused on creating high impact brand & digital communications. Through our network of talent, we bring together a diverse range of skills to fuel the growth of our clients.
We are a full service agency that builds brands, designs websites, and creates digital marketing campaigns that actually work to get your business more business.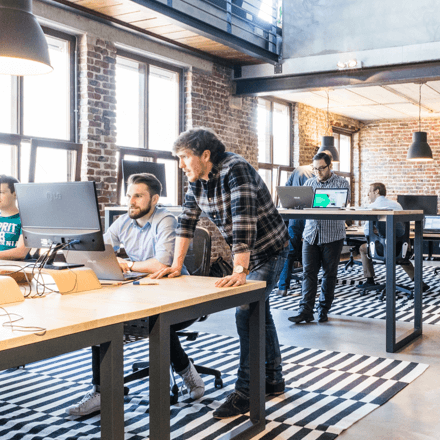 From initial contact to end product we ensure our services are completed at the highest possible level in an efficient time frame. Clients regularly receive progress updates and are always kept in the loop throughout the duration of the project.
We ensure all the key features needed in a high class website are provided to the highest standard. This guarantees a long-life site that you can rely on in the long term. We also provide our clients with an understanding of how to maintain the site quality into the future.
We believe that ongoing communication during project development is the best way to a successful outcome. After project completion we aim to continue to provide you with ongoing support at any time you need. Having 24/7 access to our client portal ensures this is a smooth process.
It's not about us
It's about your customers.
We believe the most important thing in marketing is to understand what your customers want and how to solve their problems. This information is how we transform your brand to something that's unique, memorable, and effective.
We're really good at what we do.
We are good at what we do simply because we enjoy working with our clients and seeing their businesses develop and advance. Our quality of work reflects that.
The Faces Behind our Success
We Couldn't Do It Without Them
Edward Smith
Digital Consultant
Timothy Powell
Creative Lead
Jennie Stone
Wordpress Ninja
We're immensely proud of the work we create because our work makes our clients happy. It's integrated into our DNA to produce world class creative work for our valued clients. We're always looking fir the best creative solutions for our clients. And once we find it, we start all over again.







Do you want to grow your business?